I've made sugar cookies, peanut butter cookies, chocolate chip cookies, cupcakes, brownies, beer bread and pineapple upside down cake. I love baking but I also love to eat which is a huge problem when you're trying to stay on a low calorie, low sugar diet.

I think it's impossible during the holidays which is why I have given
myself a huge window of latitude in which to sample cookie dough and newly baked cookies and cakes.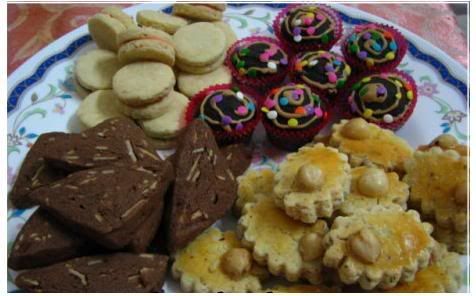 "What do you think you're doing??", says Howie as I twist my tongue around a beater dripping with batter. "Thwat, it's for quality assurance purposes!!", I say in pitiful self defense. I was appointed quality assurance guru when I became designated holiday cook. It's a fringe benefit that gives me great job satisfaction. It also gives me a belly ache and a jiggly ass.



Did you know that if you eat 3500 extra calories, you will gain one
pound? According to my calculations, I've gained about 20 pounds over the last few days!!!



I normally don't eat sugar and I'm starting to feel dizzy from all of
the sweets. I'm going to have to go through a week of detox to get back to my normal diet routine. It will be tough. During my last sugar detox I had the shakes and the sweats. This time, thanks to all of the frosting, I might need a padded cell and a 24 hour suicide watch.



Luckily, I've still been hitting the gym. If it wasn't for that little
fact, I might have blown up like a Macy's parade balloon!
Next year, I might have to delegate some quality assurance duties to Howie and the kids. I'm up to my neck in drizzles and sprinkles and frosting and cherries. It's just all too much responsibility for me!!!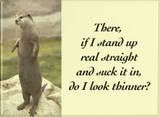 I once heard that the average person gains about 3 pounds during the holiday season. I think I've gained the equivalent of an overstuffed turkey!!!

Do you think you've gained??? Do you overindulge during the holidays? Have you had to unbutton your pants yet ???