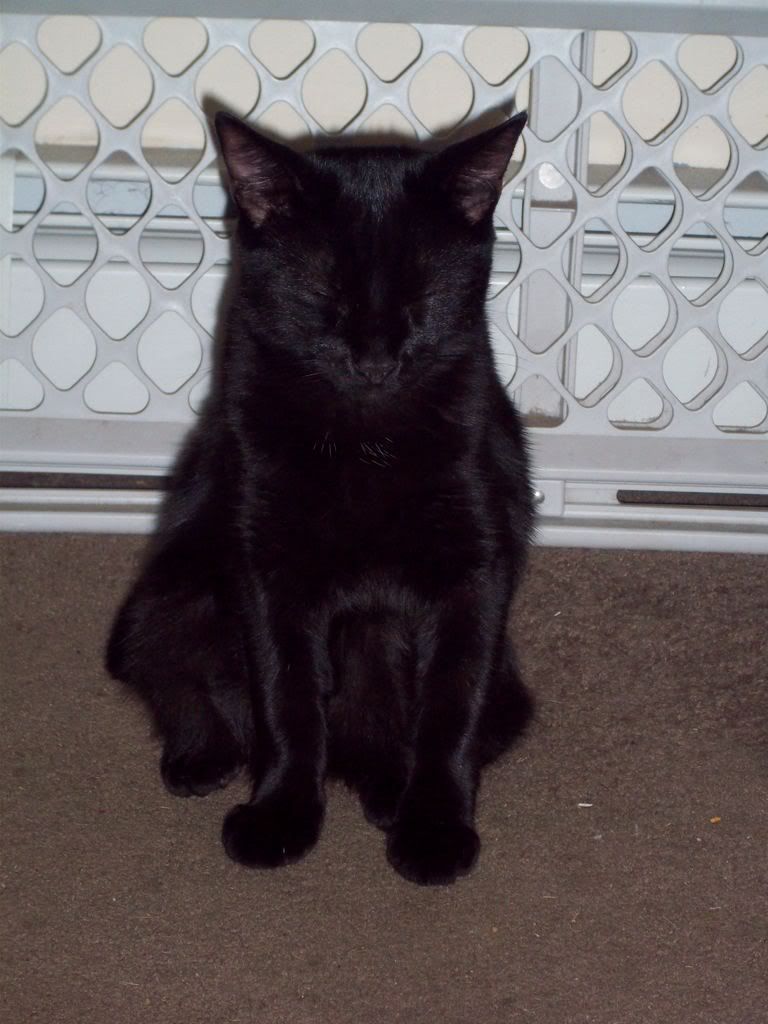 Minor is one of those rare breeds of cats that have NO EYES! It's sad really. We have plans to get him a seeing eye dog as soon as we can find one that won't eat him!
I couldn't help but take this picture because he was sound asleep standing up and was starting to sway from side to side. When I took this picture he opened his eyes and was all, "what...I was meditating and just about to find my zen when I was rudely interrupted by the sound of that mother fucking camera clicking." He gets so moody when I get in the way of his "me" time.
I think he's still mad at me because I made the appointment for him to get his balls cut off. It's happening next Wednesday. Every time he hears the word "neutered" he tucks his balls between his legs and runs away.